Suzuki Gixxer SF 250: Updated Pros, Cons And Should You Buy One?
Modified On Aug 22, 2019 By Jehan Adil Darukhanawala for Suzuki Gixxer SF 250
We recently had the chance to sample the quarter-litre motorcycle on public roads. So has it changed our opinion?

After riding the Suzuki Gixxer SF 250 around the Buddh International Circuit, we were convinced that it would be a good motorcycle for the matured rider. However, there were a few questions which were still left to be answered. Thankfully, we solved the riddles with our road test review. The findings were interesting. But did it change our opinion on the pros and cons of the bike? Also, does it still warrant your money? Here is an updated report on the bike:
PROS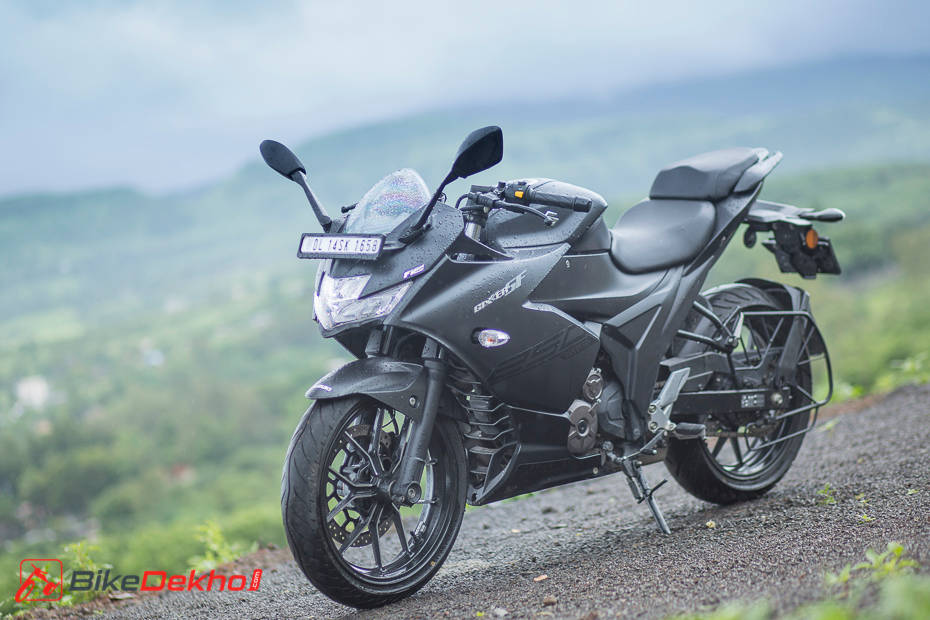 Looks sporty and premium
The Gixxer SF 250 is a handsome motorcycle. It does have a quirky face but overall, the styling is quite pleasing to the eye. And with the new MotoGP livery, the bike feels sporty and youthful.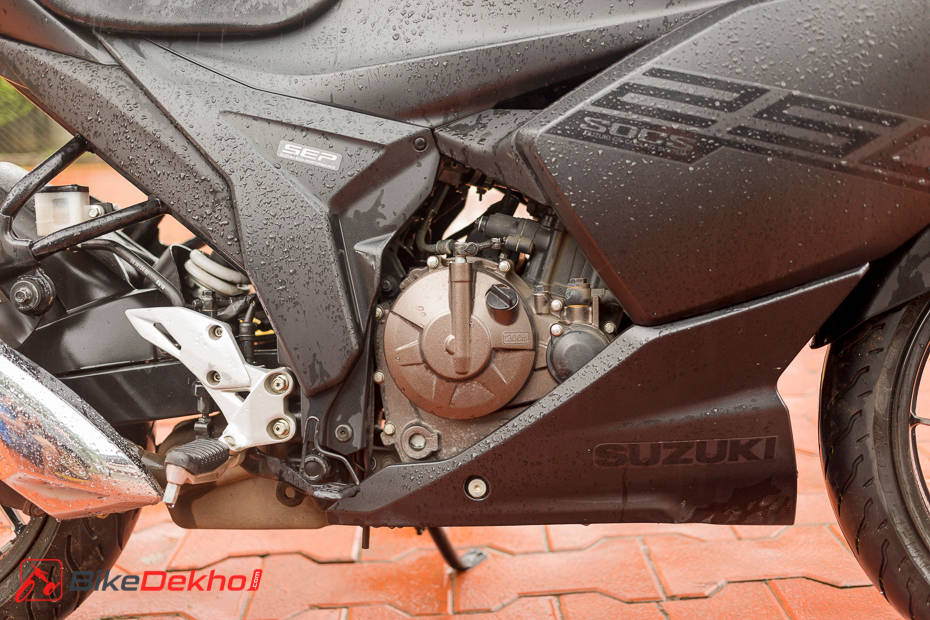 Refined motor
Suzuki has produced a very polished 250cc single-cylinder motor with a unique oil-cooling system. The motor is tractable, allowing you to pull cleanly away from speeds as low as 40kmph in sixth gear. It will do 100kmph without showing any signs of strain. Post 120kmph is where it seems to run out of breath. Hints of vibrations creep up the bars and the fuel tank after 5500rpm, but it is not troublesome whatsoever.

Comfortable ride
While we could not talk much about the bike's ride quality at the BIC, the Gixxer SF 250 impressed us mightily in the urban jungle. Even though you might find the ride to be a bit on the firmer side, sharp bumps are not felt.
CONS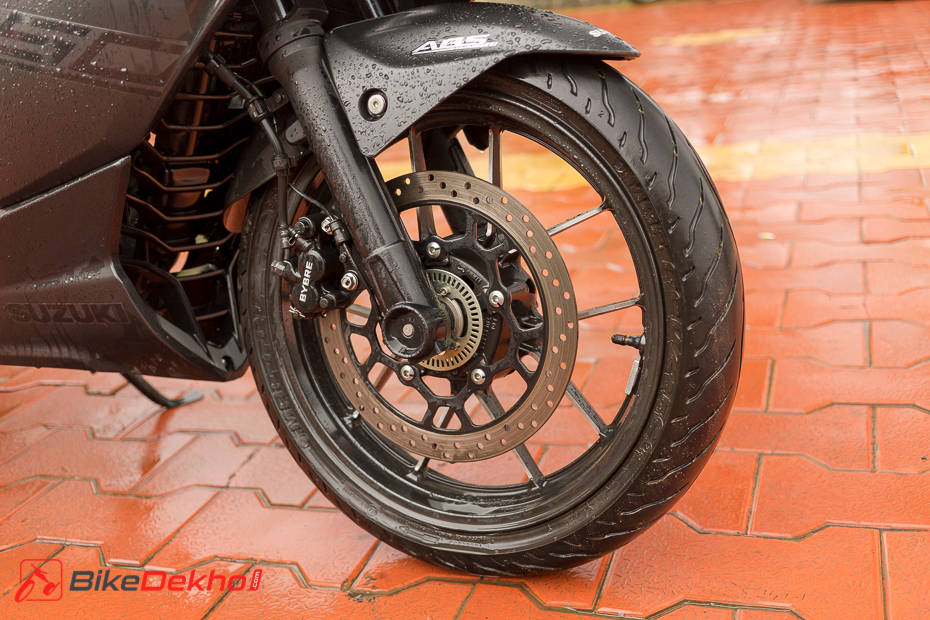 Brakes lack bite
Out on the BIC, the stopping power felt adequate. However, out on the road, the Gixxer SF 250 failed to impress us in this department. It takes longer to stop than the Yamaha Fazer 25 and does not provide enough bite. Even lever feedback is almost non-existent. Dual-channel ABS does not kick in soon enough either.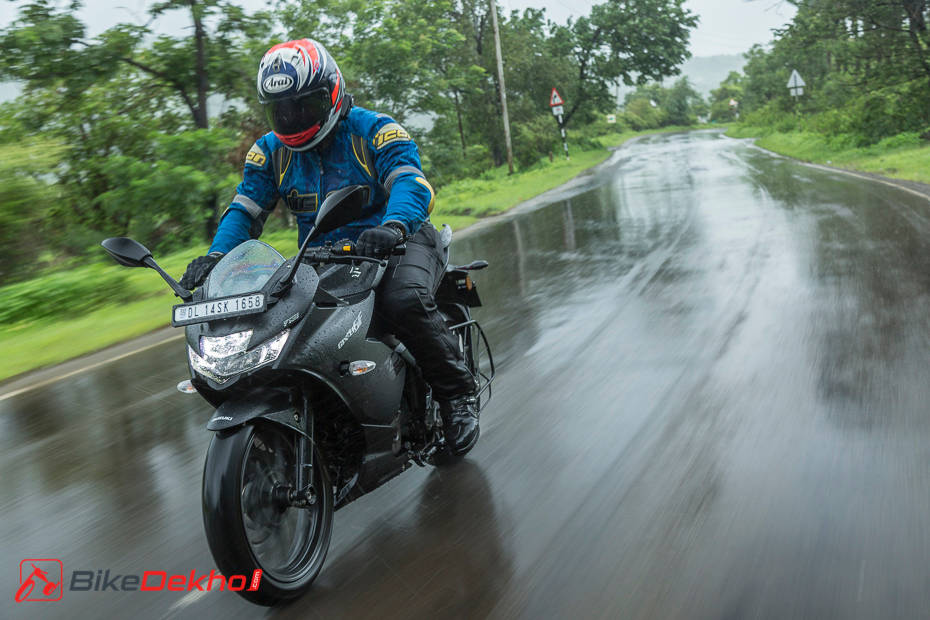 Riding position can feel a bit tight for taller riders
Low-set clip-on handlebars, higher-set rider footpegs and a compact riding posture can be a bit tedious for taller or larger riders. On longer rides, the snug rider triangle could feel uncomfortable.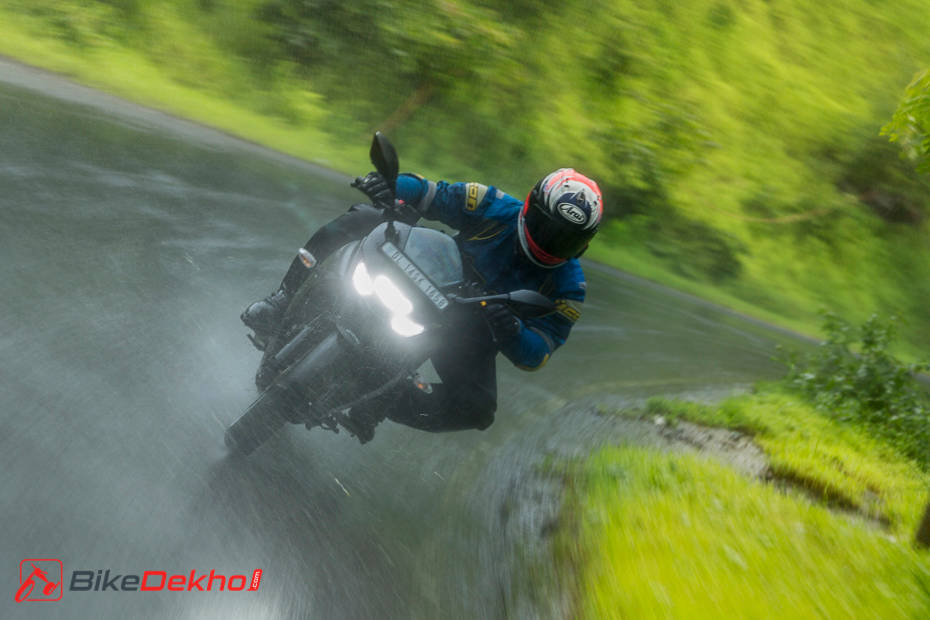 Headlight is not bright enough
The LED headlight provides good throw but the intensity is severely lacking. You should consider purchasing auxiliary lamps in case you are serious about touring for long hours.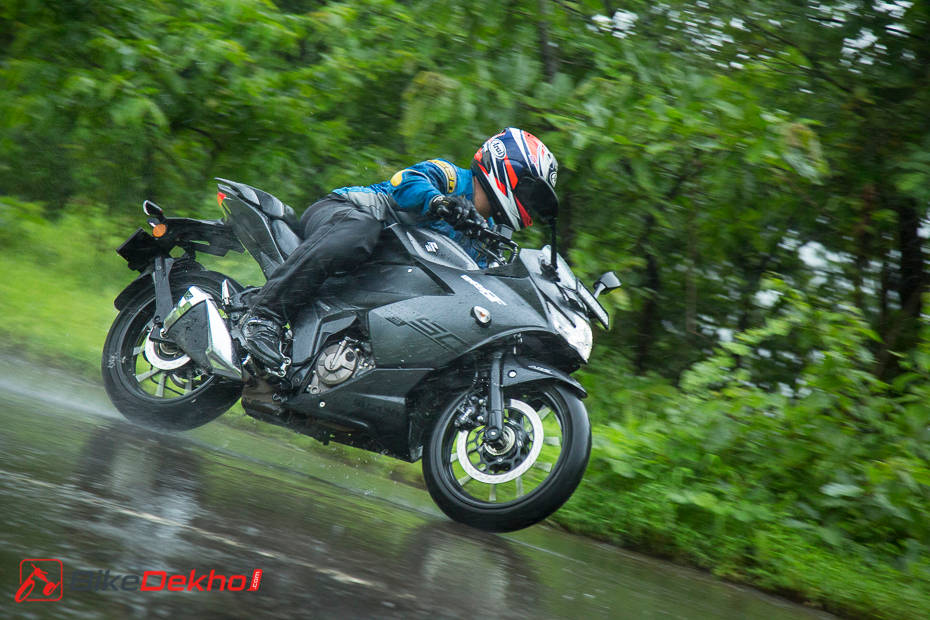 Should You Buy One: Yes, but...
...only if you are looking for an upgrade from a sporty commuter motorcycle like the Suzuki Gixxer or Honda CB Hornet 160R. It continues to appeal to mature riders. However, if you want a motorcycle for spirited riding and maybe even go for trackdays, it will not feel as exuberant as a Honda CBR250R or a KTM 250 Duke.