Production-spec Okinawa Oki100 To Have 150km Range, Target Pricing Revealed
Modified On Sep 23, 2020 04:20 PM By Praveen M. for Okinawa Oki100
Okinawa's Managing Director has given us some insights about the upcoming electric bike

Remember the Oki100 from the 2018 Auto Expo? Hint: It was an electric prototype that looked a lot like a miniature version of the Ducati Monster 797. We caught up with Okinawa's Managing Director, Jeetender Sharma, and got him to spill some interesting details about the production-spec motorcycle.
When will it be launched? And what will be its price?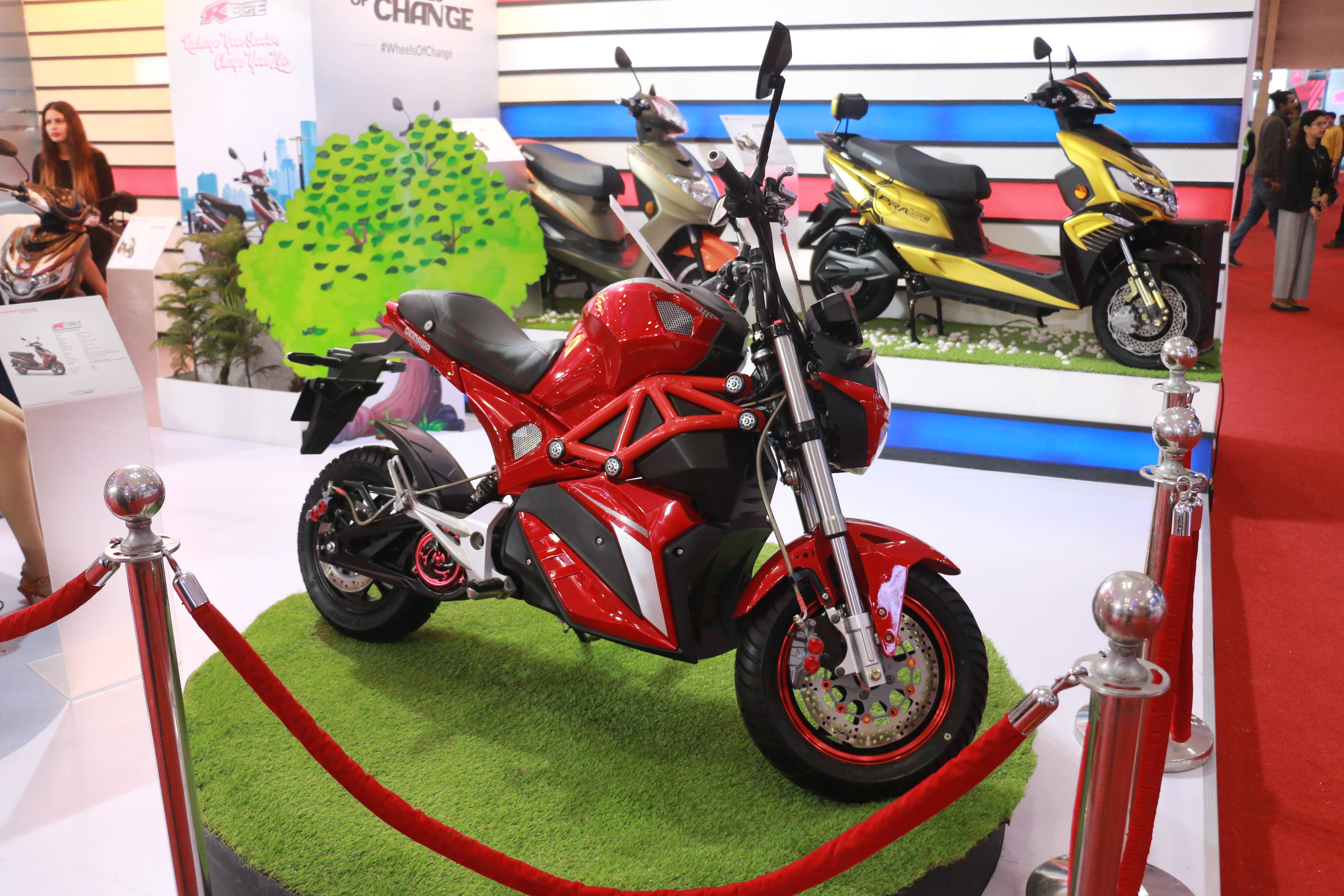 Okinawa has confirmed that its first electric bike, the production version of the Oki100 prototype, will be launched in the third quarter of financial year 2020-2021, which means somewhere between October - December this year. You might think it's been quite some time since the prototype version was shown… and that's true. Okinawa says the testing, research and development was approximately a three year process, which is pretty much the norm when it comes to developing products from the ground up. And yes, the Oki100 will be 100 percent localised, with components manufactured and sourced from local suppliers.
The Oki100 is planned to be priced at around Rs 1 lakh. This puts it directly against the Revolt RV 400, which costs Rs 1,03,999 (both ex-showroom). Okinawa has tied up with a number of banks for easy financing, so expect some lucrative financing schemes to be offered at launch.
What kind of range, battery specs will it pack?

Sharma says the Oki100 will have a range of around 150km. Expect this kind of figure to be achieved under a sensitive wrist, so the real-world range is likely to be lower than that. Sharma also pointed out that it will have removable batteries, which can be swapped with minimal effort. Hence, like the Ultraviolette F77, expect this motorcycle too to have smaller, lighter lithium-ion batteries (likely to weigh around 7-8kg each) to be stacked together rather than a single heavy battery pack like the one in the Revolt RV 400. Okinawa has also confirmed that the battery cells will not be sourced from China, which is ideal considering the current volatile political situation.
What about the motor and performance?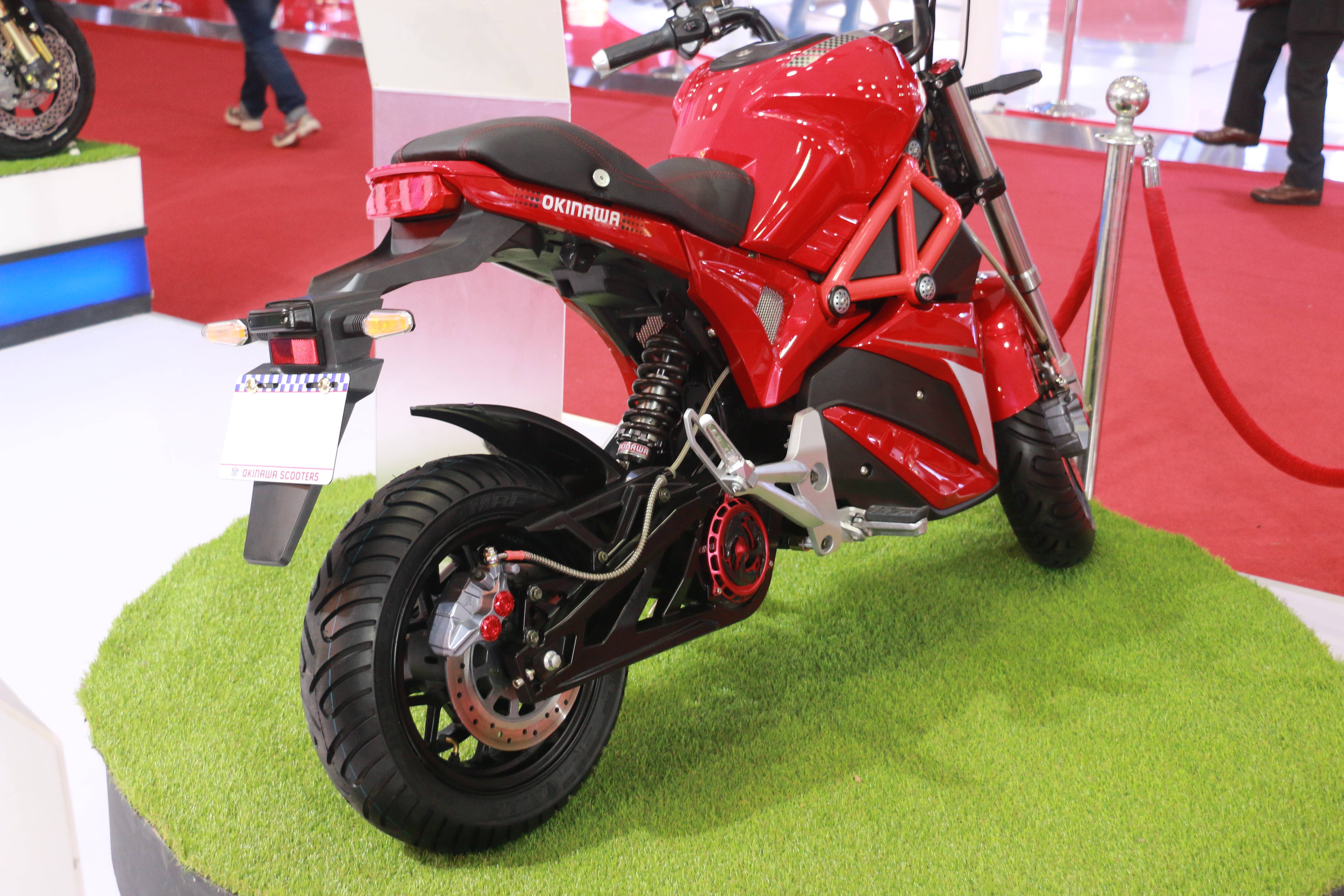 According to Sharma, the production-spec Oki100 will offer performance equivalent to that of a modern petrol-powered 125cc commuter motorcycle. Going away from the conventional norm, the upcoming electric motorcycle will pack a frame-mounted motor, and not a hub motor. This will reduce the bike's unsprung mass (parts that are not supported by the bike's suspension, such as wheels, brakes, tyres, etc.), which will help in its agility. Expect the motor to be linked to the rear wheel via a belt drive for noiseless operation.
The electric bike might feature a conventional telescopic front fork, rear monoshock, disc brake on both ends with CBS for optimum dynamics.
Will be a sharp-looking feature-packed offering:

Sharma assured us that the upcoming Oki100 will look nothing like the prototype and will in fact, look the part of a proper full-sized commuter motorcycle. It will also be loaded to the gills with features like smartphone connectivity, which can be linked to a smartphone via the Okinawa Eco app. This should help in offering features like geo-fencing, bike tracking, trip history and more. Expect the lighting system to be all-LED too.
All in all, the Oki100 seems to be a promising offering for the brand to commence its electric motorcycle journey with in India. It is also expected to shake up the electric motorcycle segment which is currently dominated by Revolt. Okinawa's present 350-odd dealerships with plans of expanding to 150 more should definitely serve as an advantage for the company as far as brand reach is concerned.