FAME Scheme II: Sub-par Electric Two-wheelers To Take Major Hit
Modified On Apr 9, 2019 By Jehan Adil Darukhanawala for Ather 450
Subsidy targeted towards modern solutions with advanced battery technologies
More than 95 per cent of electric two-wheelers in India will not be eligible for subsidy.
Vehicles need to meet range, minimum top speed and several other criteria to be eligible for subsidy.
Vehicles need to feature 50 per cent localisation to be eligible for FAME II subsidy.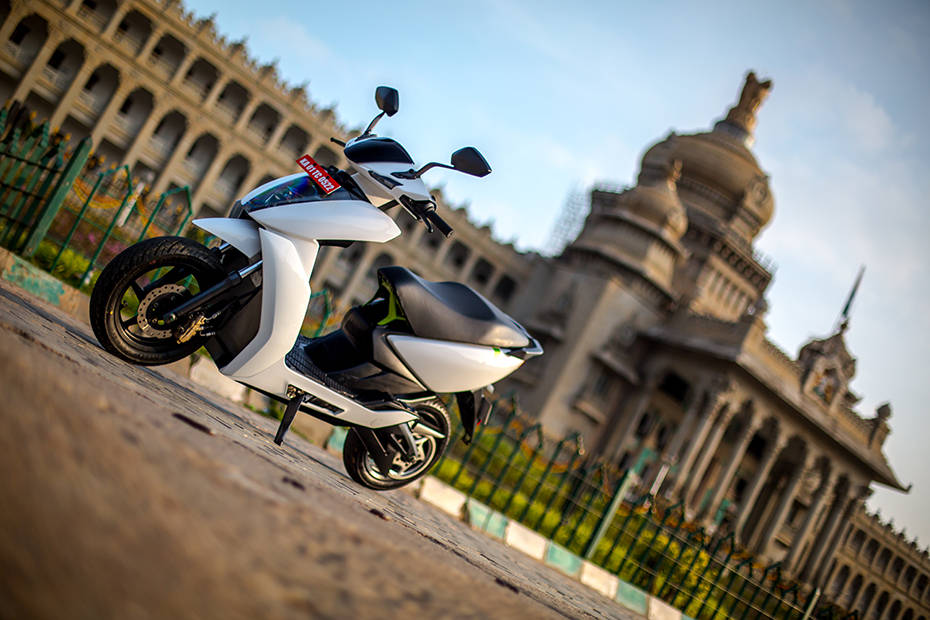 The next stage of the 'Faster Adoption and Manufacturing of Hybrid and Electric Vehicles in India' (FAME scheme) is upon us. The government is stepping up the norms for cleaner and more efficient products as it has introduced several criteria that vehicle manufacturers need to adhere to, in order to avail of the subsidy. And it doesn't seem too promising for the current crop electric two-wheelers in the market as nearly 95 per cent of these products will fail to meet with these regulations.
With the FAME Scheme II kicking in from 2 April 2019, the new electric vehicles need to have a minimum range of 80km on a full charge, a minimum top speed of 40kmph, 'advanced batteries' (lithium-ion and not lead acetate) and higher number of charging cycles. The aim is to bring in more efficient machines into the public domain. Moreover, to avail of the subsidy, the products will need to be at least 50 per cent localised, which will increase over a period of time.

How does this impact the current players? Companies such as Ather are likely to keep benefitting from this revised scheme. Okinawa too has a few models powered by lithium-ion batteries and those are not likely to be significantly affected. But its lead-acetate battery-powered scooters will take a hit as will other Chinese re-branded cheap offerings that have flooded the market.

Speaking on the scheme, Ather's Ravneet Pholeka had this to say, "Increased budget allocation from INR 5,500 cr to 10,000 cr is symbolic of electric mobility gaining momentum in India. We welcome Government of India's decision to incentivise private two-wheelers using advanced lithium-ion battery packs and see it as a step towards curbing the influx of sub-optimal performance vehicles. Additionally, the proposal to use battery capacity as a proxy for performance and linking it to the subsidy is a decisive step to incentivize EVs that are near-equal or better in performance to their petrol counterparts. The policy has been announced for 3 years, and that's a welcome step because policy predictability is critical for OEMs to make deep investments."