Budget 2023: Top Highlights For Two-wheeler Industry
Modified On Feb 1, 2023 04:14 PM By Bernard Mascarenhas for Ola S1
The government bats for localising production of lithium-ion batteries to help reduce costs of electric vehicles in India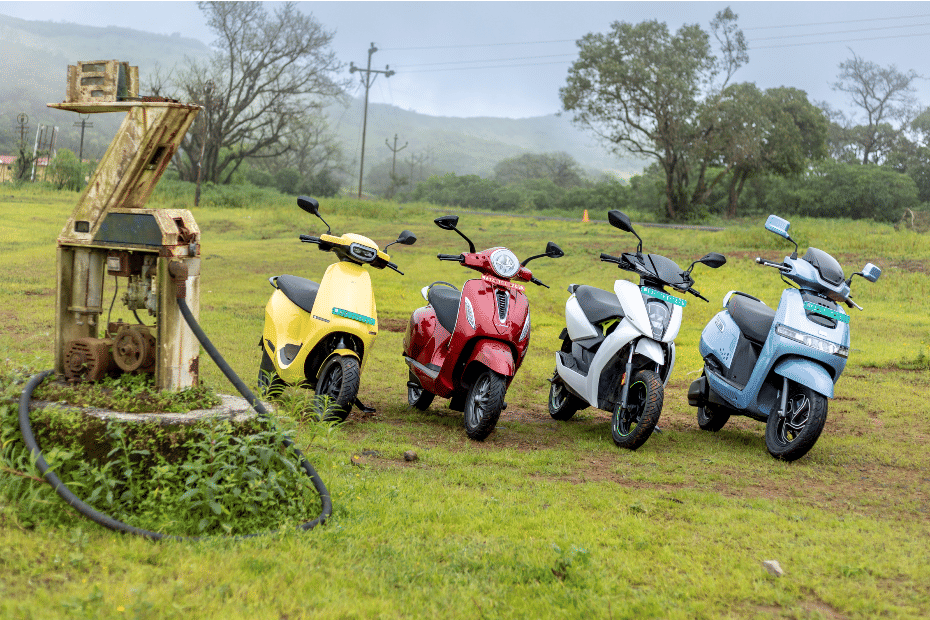 The 2023 Union Budget was presented in the parliament by Union Finance Minister Nirmala Sitharaman. A host of measures were announced with respect to the automotive industry, pertaining to custom duty removal on EV batteries and a keen focus on hydrogen fuel production. Here are the key takeaways:
Removal Of Custom Duty To Help Localise EV Battery Manufacturing

One of the most notable announcements for the automotive industry in the Budget was the removal of import custom duty on capital goods needed to localise manufacturing of lithium-ion batteries used in electric vehicles. This will greatly contribute in lowering the manufacturing cost of electric vehicles in India, and thus allow manufacturers to pass this on to consumers, possibly reducing the overall cost of electric bikes and scooters.
While the above will only be applicable to electric vehicles built locally in India, the finance minister has also proposed continuing the concessional duty on lithium-ion battery cells for another year. This would help manufacturers who are in the midst of producing their own battery cells like Ola Electric.
Committing To Hydrogen Power

Dwelling on the government's commitment toward green mobility, Sitharaman announced an allocation of Rs 19,700 crore for the National Hydrogen Mission, with an aim of reaching a production capacity of five million metric tonnes by 2030.
This would help reduce dependency on fossil fuels by initiating a shift towards hydrogen fuel-powered mobility in India. With this impetus, companies will be able to invest more in hydrogen fuel cell technology. In fact, in August 2022, TVS had patented a hydrogen-powered scooter.
Nothing About FAME II Renewal Though

Back in 2019, the government had rolled out the Faster Adoption and Manufacturing of Hybrid and Electric Vehicles scheme for three years in India (FAME-II) to help accelerate the adoption of electric vehicles in the country through subsidies. The budget allocated towards this initiative was Rs 10,000 crore, which was subsequently extended for two more years.
Today, while there was focus on green mobility, Sitharaman did not mention anything about the extension of the FAME II scheme. This implies that this scheme will expire in March 2024.
As its name suggests, FAME II subsidy is a temporary measure, and if the government does away with it, manufacturers will be forced to make cost-effective EVs that are reasonably affordable without the subsidy. FAME II going out of the picture will definitely pose a challenge to smaller companies.