Twenty-Two Motors Announces Partnership With Kymco Motors
Modified On Jun 12, 2019 By Niraj Kakade for 22Kymco Flow
The collaboration will see the introduction of Kymco's Ionex technology on Twenty Two Motors' Flow; new electric two-wheelers in the pipeline

Indian e-Scooter manufacturer Twenty-Two Motors has announced a joint venture with Taiwan-based Kymco motors. The collaboration will be called Twenty Two Kymco and will focus on research, development and manufacturing electric mobility solutions together, starting with the Twenty Two Flow.
As a part of the partnership, Kymco will be bringing their sub-brands - Ionex and Ionex-Commercial. The former will be customer-centric while the latter will be focused on commercial use. For the uninitiated, Ionex technology allows swapping empty batteries of the scooter with a fully charged one. This is done by re-designing the batteries to make them light-weight (5kg), waterproof and easily removable.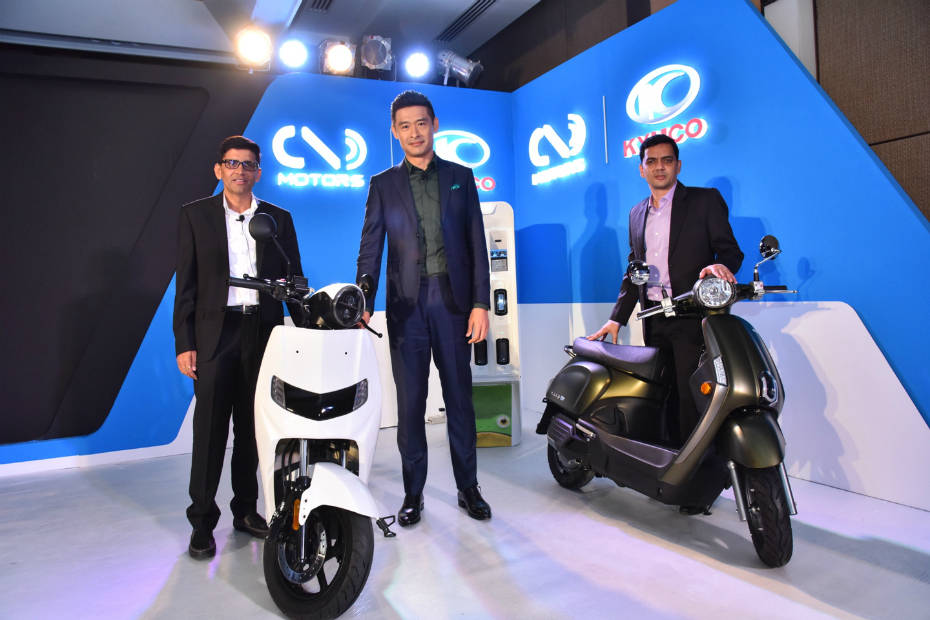 Kymco has already set up Ionex charging stations across various cities in international markets where riders can ride in with their almost-empty batteries and swap it for fully-charged ones. Unlike other electric mobility options, this system works similar to other conventional fueling station and doesn't require long recharge times.
While the lack of infrastructure proves to be a hindrance in setting up a wide network of charging station, the company will take a slightly different approach for the Flow. It will now come with two instead of one lithium-ion battery - one will be a fixed reserve battery and have a range of 20km while the other will be the primary battery, which will be swappable and have a range of 160km. The fixed battery will be kept constantly charged by the removable battery. This will help the rider ride for another 20km to find a charging station.

Commenting on the partnership, Parveen Kharb, CEO and co-founder, Twenty Two Motors, said "Our association will further strengthen our existing expertise which enables us to fulfil our commitment to facilitating the Indian customers with the most innovative and powerful, smart EV vehicles," Allen Ko, chairman, KYMCO, said, "While Ionex enables consumers to go electric without compromise, businesses and governments need to have reliable solutions for charging stations, removable batteries and related IT support systems before they opt for EVs.And therefore, Ionex Commercial is here to provide a total package to empower and enable all businesses and governments to adopt premium electric mobility".
This latest move will help Twenty Two Motors gain expertise and technological help from an established brand like Kymco. As a result, we could see more India-centric products coming out of the collaboration. Other than the Flow, the JV also plans on launching an all-new electric two-wheeler under the Twenty Two Kymco banner sometime next year. Stay tuned to for more updates.