Karnataka Announces 50 Percent Discount On Traffic Challans
Modified On Feb 3, 2023 02:56 PM By Bernard Mascarenhas
This limited time offer ends on February 11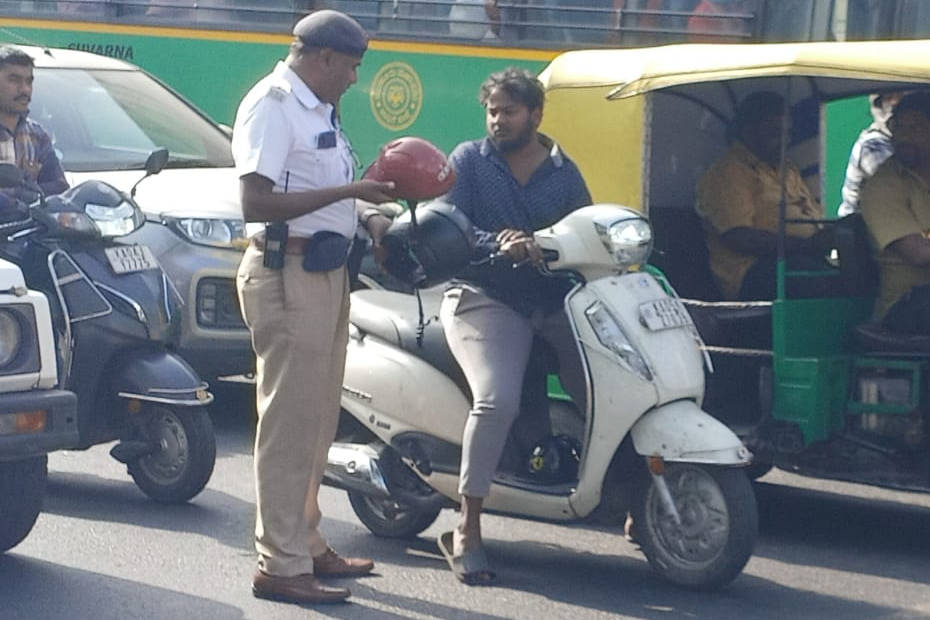 Here's a unique offer by the Karnataka government for all motorists in the state. The government has announced a 50 percent rebate on all pending traffic fines issued to motorists in the state through e-challans. This one-time limited period offer is valid until February 11.
E-challan cases are those in which traffic violators are booked through surveillance cameras installed throughout the state. The most common offences registered through e-challans are overspeeding, traffic signal violations, and no-helmet/seat belt usage.
It is reported that there were over two crore e-challan cases, amounting to over Rs 530 crore, pending settlement in Karnataka, and it is to clear these backlog cases that the government has announced such a rebate.
Those residing in Bengaluru can check for cases pending against their vehicle and pay their fines on the Bengaluru Traffic Police's website or visit their nearest traffic police stations, while those residing outside the state capital can visit their nearest KarnatakaOne outlets or nearest traffic police station. Irrespective of a discount or not, we urge all our readers to follow traffic rules at all times, and always wear a helmet and appropriate ride gear while riding a two-wheeler.