7 Maintenance Tips to get your Motorcycle prepared for Long Trips
Modified On Apr 2, 2020 By Sameer Sheikh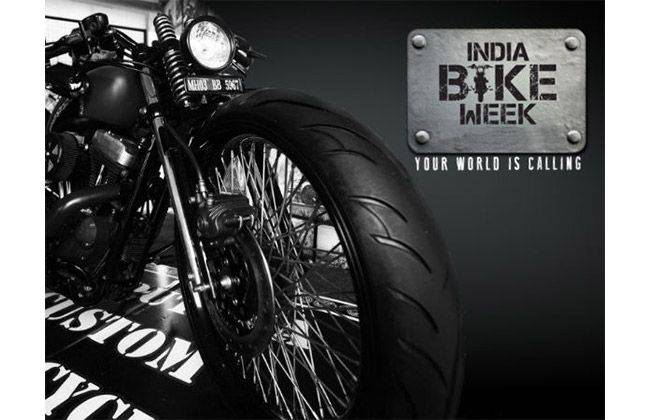 We are less than a week away from the biggest biking festival of the country, the India Bike Week 2016. Most of the biking enthusiasts eagerly wait for this time of the year, when they get a chance to meet their biker brothers. The best part about this fest is that it is not just limited to India, but people from across the globe ride to the party capital, Goa. Most of the people have already initiated their journey, but there are some who are still thinking of riding to the place. Yeah, it might be your first long road trip and might raise many questions in your mind and yes, it is not gonna be as easy as it sounds, but worry not, here, we have listed 7 things that will help you to get your motorcycle ready for long tours.
1. Know Your Motorcycle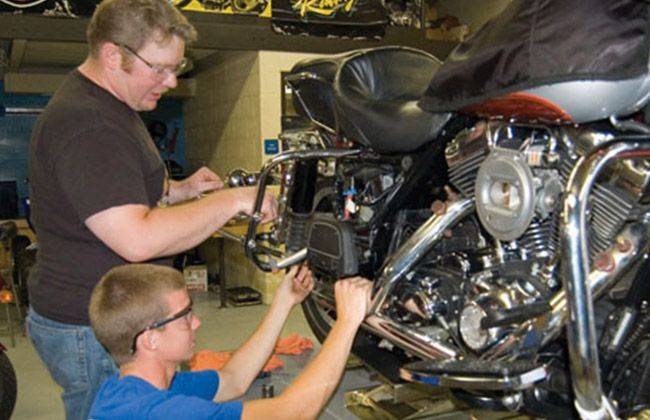 First and the foremost thing one needs to know while riding a motorcycle is to understand the motorcycle itself. This not just includes the carrying out maintenance work, but also how you ride it. One needs to learn to apply brakes calmly, to accelerate steadily and turn smoothly. Feel it, listen to it and notice the way it sounds on the road. If you can understand your motorcycle like your best buddy, you would be able to realise the upcoming issues that might come in no time.
2. Lubrication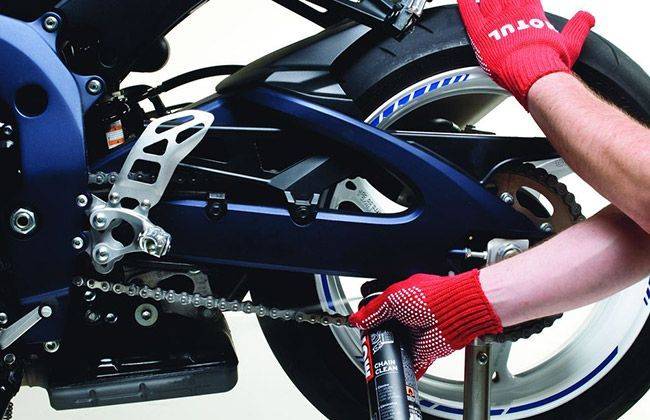 Another important factor you need to go through before initiating your journey is to check the engine oil. You need to find out whether the engine oil is in good condition, in fact you should get it checked with an expert to know if it is suitable enough for the long motorcycle ride. After all, it is rightly  said, "engine oil is a blood-life of motorcycle". A good condition lubricant plays a vital role in keeping the engine run smoothly. Depending on the motorcycle, you choose to go with, you could upgrade to a semi-synthetic or fully synthetic oil, as these go well with both hot and cold temperature.
3. Clean the Air Filter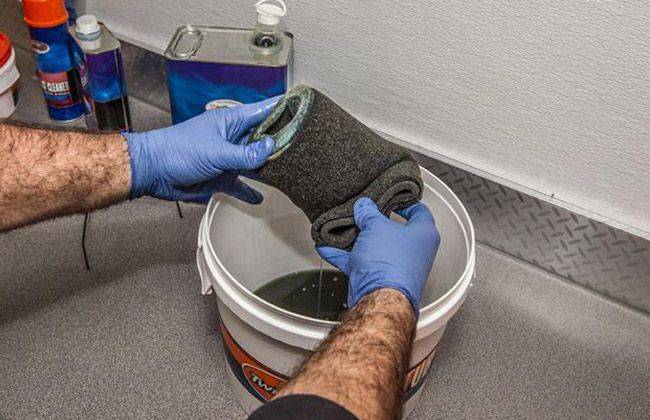 Make sure to clean the air filter of the motorcycle before starting your trip. There are times when you will be riding through the dusty and dirty environment that allows foreign abrasives like dust and dirt at the valves, internal bearings and cylinders. Therefore, do remember to check the filter, clean it or replace it. 
4. Take a look on Drivetrain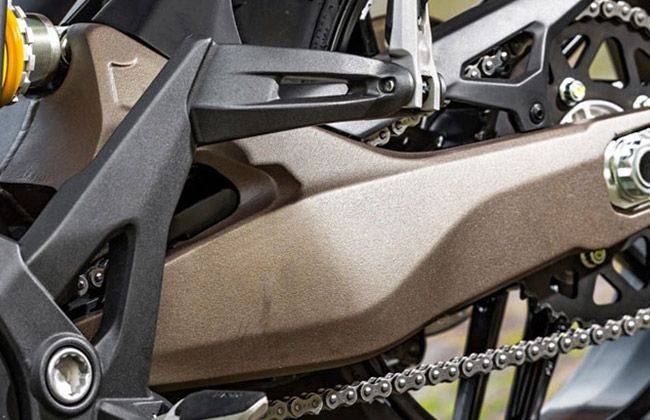 Most of the time, the clean air filter and fresh oil will the keep motorcycle engine and transmission doing the right job, but this is not the complete mechanical make-up for the bike. Depending on the drivetrain you are running on, you would need to keep checking the chain stretch, sprocket wear, belt cracking and the oil available in the shaft housing. 
5. Battery & Electricals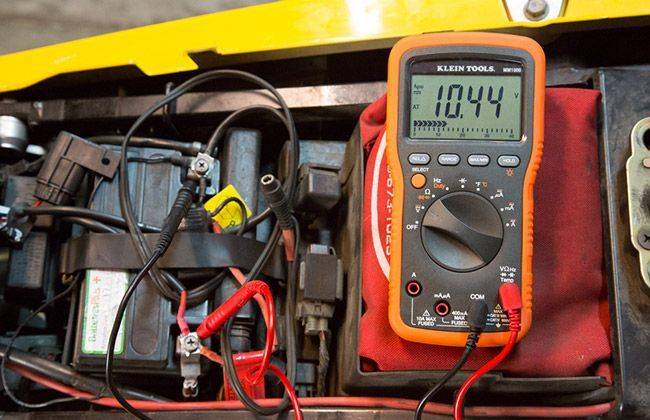 Just like we need to keep our energy level up, the battery of the motorcycle needs to be charged when required. Every time you use a self starter or apply brake lever or pedal, the battery loses its power. Make sure to check the battery, before leaving your place as you might not get service station in between. Also, you can opt for maintenance free battery.
Make sure to get the electricals of the motorcycle check with the experts. The headlight, tail lamps and the side blinkers need to be in proper condition. 
6. Wheel Alignment and Tyre Pressure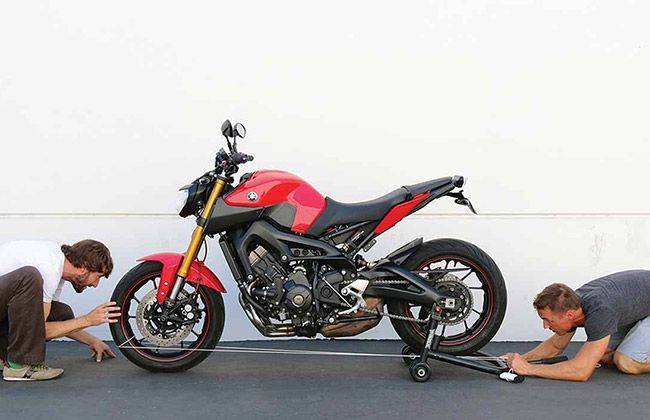 Wheel Alignment and Tyre pressure are amongst the key factors that need to taken care of while going for a long ride. Proper alignment of wheel helps to reduce tyre wear and ensures that the wheel travel is straight and true.
Keeping the optimum pressure plays a key role to return decent fuel economy. The only time you need to reduce tyre pressure is while riding through sandy or slippery roads, which allow the tyres to get a wider contact patch and brings better grip.  Do remember to check the tyre condition whether it is good for the long trip or not. 
7. Brakes should be checked twice or thrice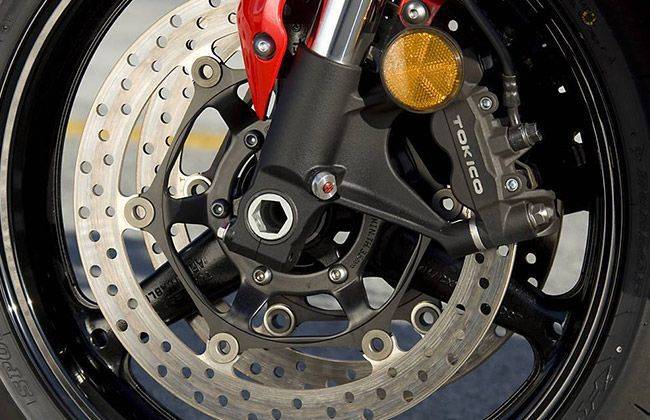 People often ride fast while on highways, but there is no point of going fast if you cannot stop it in time. Motorcycle trips are full of uncertainties, hence, you need to get the brakes check properly. Proper brakes can help you to ignore many of the collisions and also make sure to have optimum fluid in the brake fluid canister.