Royal Enfield Scram 411 First Ride Review
Published On Mar 27, 2022 By Praveen M. for Royal Enfield Scram 411
The Scram is an embodiment of the Himalayan's capability in a more accessible package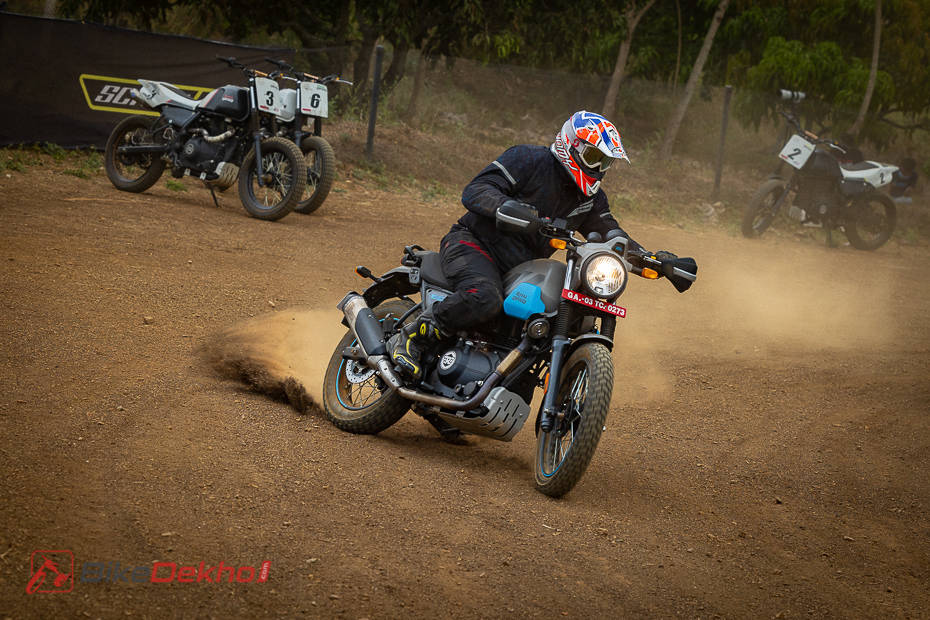 Royal Enfield has been proactively churning out new products for the last few years, and the latest in line is the Royal Enfield Scram 411. It is based on the successful Royal Enfield Himalayan albeit with a few changes. Are they impactful enough to give the Scram its own character? Or is it just another surface-level mod job?
Know everything about the Royal Enfield Scram 411 in these links:
Launch Story:

The Royal Enfield Scram 411 was launched at Rs 2,03,085 (ex-showroom, Delhi), making it Rs 11,802 less expensive than the Himalayan. From features to colour-wise price list and specification, here's the full lowdown in our launch report.
Likes And Dislikes:

We took the Royal Enfield Scram 411 out for a spin, and here's what we liked about the motorcycle, and what we didn't. And if you're looking for the review in pictorial format, take a look at our review image gallery.
Photo Comparison:

Though the Royal Enfield Scram 411 is based on the Himalayan, there are quite a few important differences. Take a closer look at them in our image comparison gallery.
Colours Explained:

Royal Enfield has done a Stellar job of offering the Scram 411 in a range of funky colour schemes at different price points. Here's a detailed look at them.
Accessories Price List:

Looking to spruce up your Scram 411? Well, worry not as Royal Enfield offers a range of accessories designed specifically for the scrambler. Here's an in-depth look along with the price list.
Verdict:

The Royal Enfield Scram 411 is almost as capable as the Himalayan when it comes to performance, but is wrapped in a much more accessible package. The updates in the Scram 411 are indeed significant enough to make a difference, and also help the bike stand out. If you're an enthusiast who doesn't do hardcore offroading, you're better off with the Scram 411 as you save around Rs 11,000 over the Himalayan too.