Top 5 Electric Two-wheelers With Best Green Vehicle Rating, Revealed
Modified On May 19, 2021 04:48 PM By Praveen M. for Ather 450X
Electric scooters from Ather Energy, Hero Electric, Lohia Auto, Ampere, and Okinawa take the top honours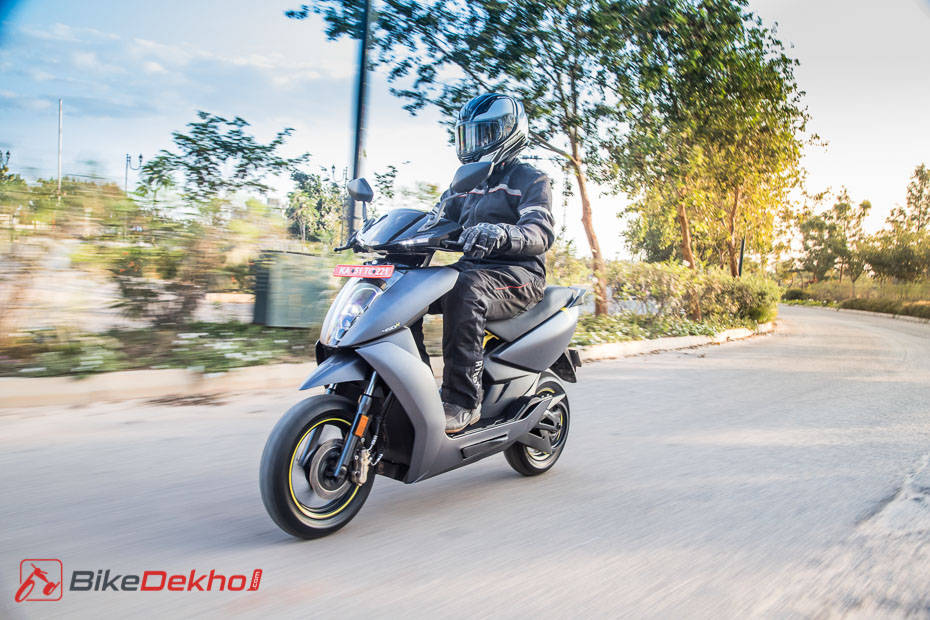 Sure, electric vehicles are more environment-friendly than their petrol-powered counterparts. However, until now, there was no proper standard to quantify how 'green' they are. But that has changed.
The Alliance for an Energy Efficient Economy (AEEE), an Indian non-profit organisation founded in 2008, has come up with the concept 'Green Vehicle Rating' (GVR). It is claimed to be India's only rating system for vehicles based on their environmental performance.
According to the GVR, the following five are the country's top environment-friendly electric two-wheelers:
The Real Cost of Ownership (RCO) is calculated by adding Total Cost of Ownership (TCO) and Composite Damage Costs (CDC). TCO essentially includes upfront costs, finance, fuel, depreciation, service, and maintenance. On the other hand, CDC is the sum of Health Costs and Environmental Damage Costs.
The former is calculated by considering the treatment of health issues arising from nitrous oxide, hydrocarbon, carbon monoxide, and particulate matter emissions. These figures are available in Form 22, a certificate of compliance (with pollution standards) issued by the manufacturer.

But in this case, the e-scooters have zero tail-pipe emissions. Hence, the pollution from other aspects (like the manufacturing process of EVs, disposal of batteries, production of electricity from coal-burning, and other non-renewable sources) is considered.
The health and environmental impacts of these air pollutants are quantified in monetary terms called damage costs. This is then added to the TCO to give you the RCO. They are then normalised against the health and environmental damage cost of a reference vehicle (which is the cleanest one among the selected products in the segment) to arrive at a damage score. Based on this, the vehicles are rated on a scale of 1-5, with 5 being the greenest.

The caveat here is that the ex-showroom Delhi prices considered for all of these electric scooters differ from what the official websites state. Consequently, it will also impact the Real Cost of Ownership, as the Total Cost Of Ownership will be incorrect. Moreover, the technical specifications have also been collected from third-party websites, so the data wouldn't be authentic. The Green Vehicle Rating is, at best, an indicative measurement of how 'green' your electric vehicle is.
Interestingly, the study has not considered any electric motorcycle like the Revolt RV 400 or the Kabira KM 3000 or KM 4000. With the correct data, this can be a great tool for both consumers and governments to support vehicles with the least fiscal, environmental, and health impact.