KTM, Honda, Yamaha, Piaggio Alliance For Battery Standardisation Nears Reality
Modified On Sep 9, 2021 07:09 AM By Praveen M.
The head honchos of the four companies have now signed the agreement
KTM, Honda, Yamaha and Piaggio signed the letter of intent in May 2021.
The consortium has now been formalised, with the companies signing the actual agreement.
The consortium is focussed on the creation of swappable battery tech for use in small-capacity electric mopeds, scooters and motorcycles.

In March 2021, KTM, Honda, Yamaha and Piaggio signed a letter of intent to form an alliance, called Swappable Batteries Motorcycle Consortium (SBMC). As the name suggests, it will be involved in the development of a common swappable battery technology for use in Europe, and later globally. And now, the head executives of the four companies have signed the final agreement for the same, marking the commencement of its standardisation initiative.
The consortium is intended to create and promote electric mopeds, scooters, motorcycles, tricycles, and quadricycles, and also to ensure sustainable lifecycle management of the standardised batteries. One of the primary concerns for EV adoption has been range anxiety. In a bid to solve this challenge, the four companies will, and we quote:
Develop common technical specifications of the swappable battery systems.
Confirm common usage of the battery systems.
Make and promote the Consortium's common specifications as a standard within European and International standardization bodies.
Expand the use of the Consortium's common specification to global level.

Stefan Pierer, CEO, Pierer Mobility AG, says, ".... Together with our partners, we will work to deliver a swappable battery system for low-voltage vehicles (48V) up to 11kW capacity, based on international technical standards. We very much look forward to ensuring that powered two-wheeler vehicles maintain their role in the future of both urban and non-urban mobility."
This hints at the possibility of the consortium being specific to small-capacity EVs, at least in the initial phase. It's a sound move considering such electric two-wheelers will not only be easy on the pocket, but will also go a long way in improving eco-friendly urban mobility in dense cities. Since KTM is already a part of the consortium, we believe Bajaj may also adopt something similar for India once the consortium reaches further stages of development. KTM will also be able to come up with cost-effective engineering solutions through its learnings from Bajaj's manufacturing prowess.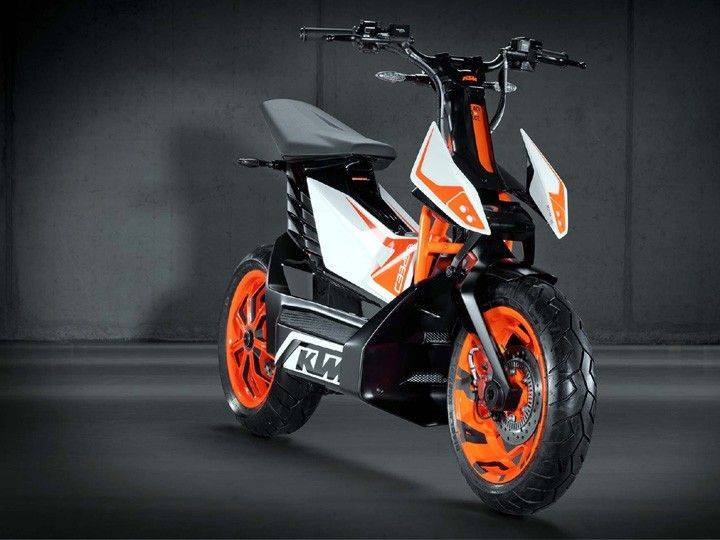 Standardisation is essential for easy adoption of EVs as it drastically brings down the financial as well as logistics challenges to establish a widespread electric vehicle charging infrastructure. In the Indian context, Ather Energy announced that it will share its fast-charging infrastructure with other electric vehicle manufacturers. This, coupled with the recent revised FAME II subsidies as well as the rising petrol costs, should encourage more and more prospective customers to go green.
Images used are for representation.