KTM 390 Adventure: Affordable X vs Low Seat Height V
Modified On May 8, 2023 02:27 PM By Nishaad Joshi for KTM 390 Adventure X
We see if there's more to the V variant than just a lower seat height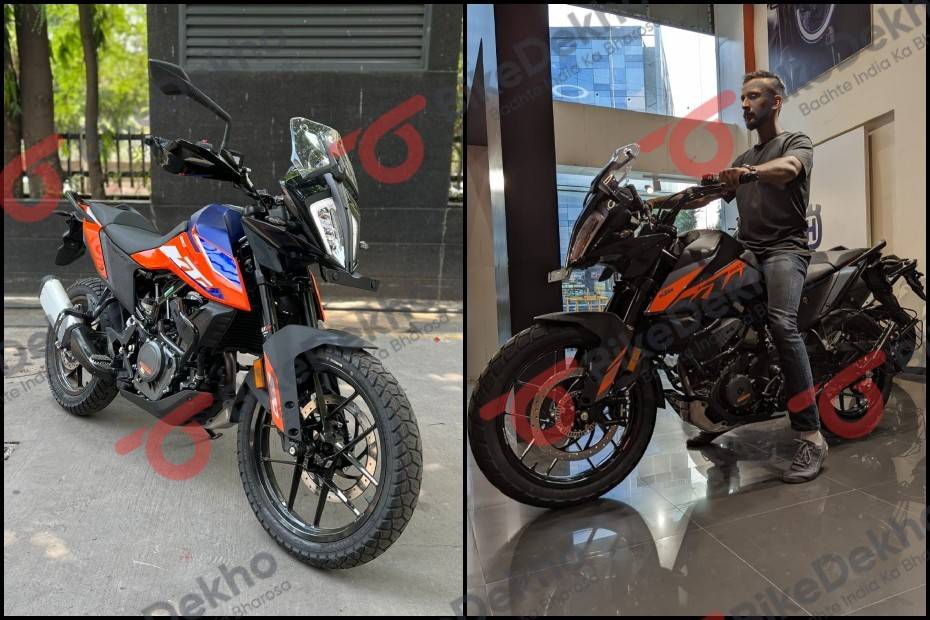 With the multiple variants of the KTM 390 Adventure on sale, things can get a tad bit confusing. While there's no ambiguity around the base variant, people can get confused between the affordable X and the low seat height trim. If the two confuse you too, here's all that's different between them.
Seat Height

The main area of change in the lower seat height variant is….its lowered seat height. At 830mm, its seat is a whole lot more accessible to shorter riders than the 855mm one on the Adventure X. Our man Ishan Lee, who's 5'9, was hence able to flat foot comfortably on the X, something that he can't do on his own KTM 390 Adventure, which essentially has the same seat as the X. That said, riders who are shorter than him will still find the seat to be on the taller side thanks to its height and slightly wide profile.
Suspension Components

While the suspension components are the same as before, the lowered seat height has been made possible thanks to different internals. This, in turn, has affected the bike's suspension travel too. There's 142mm of travel and the front and 150mm of wheel travel at the rear, as against the 170mm and 177mm travel at the front & back on the Adventure X respectively. There's no official word on its effect on the ground clearance, but our test showed that the lower seat height trim's ground clearance is about an inch lower than the X's.
Features

To keep the X's price down, KTM has stripped it of all the electronic goodies that the 390 Adventure was otherwise known for. In fact, the bike gets a monchrome LCD console from the smaller KTM 250 Adventure. It misses out on traction control, ride modes, cornering ABS, TFT console, and smartphone connectivity that the standard Adventure or the Low Seat Height version gets.
Tyres

Further cost cutting on the Adventure X has come with KTM swapping out the Metzeler Tourance tyres with the MRF MoGrip Meteor ones (which are standard on the 250 Adventure). While the Metzeler Tourances were average tyres to begin with, the MoGrips are even lower in performance.
Price Tag

The biggest difference between the bikes though, is their price tags. At Rs 2,80,652, the X is the most affordable 390 Adventure on sale today, making it even more affordable than the 390 Duke. The low seat height 390 Adventure, meanwhile, is priced at Rs 3,38,746 (both ex-showroom Delhi), which is the same as the standard 390 Adventure.
So, which one's for whom? For starters, if you're on a tight budget, the 390 Adventure X is definitely the bike to go for, being more than Rs 58,000 cheaper than the standard bike. But if money isn't a factor of concern, you've the standard and the low seat height trim to choose from. And between them, if the standard bike's seat height is intimidating for you, the X should be a no-brainer. But if you love your bikes tall and have even the slightest of off-road ambitions, you should get yourself the standard 390 Adventure