Delhi Government Aims For 5 Lakh Electric Vehicle Registrations By 2024
Published On Dec 24, 2019 06:18 PM By Alpesh Rajpurohit for Revolt RV400
The government has taken a bold step to increase electric vehicles in the state and curb pollution
The Delhi government is planning to instal 250 battery charging and swapping stations.
It will offer subsidies on charging equipment as well.
The government is also offering scrapping incentive of up to Rs 5,000.

In a bid to promote electric mobility, the Delhi government has announced that it's aiming to register around 5 lakh EVs by the year 2024. This is a fantastic move by the government of Delhi, which will help it reduce pollution in the city, which has remained a cause of concern for Delhiites for years now.
For now, the government is planning to add 35,000 electric two, three, four-wheelers and even buses. Moreover, the government is also targeting food delivery and e-commerce companies to shift electric vehicles by March 2025.
Apart from this, the government has taken several other steps as well. For instance, it will offer an incentive of Rs 5,000 for per kWh of battery capacity. Just to put things into perspective, the Revolt RV400 gets a 3.24kWh battery, which means you can avail a subsidy of around Rs 18,000 when you buy the motorcycle! Furthermore, under this policy, new residential and commercial areas are now supposed to reserve 20 per cent of parking space specifically for electric vehicles.

And it's not just that the government is announcing new schemes and not taking any steps to implement it. It will waive off road tax and registration fees for any electric vehicles purchased in the next three years. Moreover, it will set up 250 charging and battery swapping stations across the state. However, the government hasn't announced whether the customers have to pay for this service or if it'll be free of cost for the initial period or not.
What if you want to put a charging point at your house? Well, then the government will offer 100 per cent subsidy for charging equipment for up to Rs 6,000. However, this scheme is valid for the first 30,000 charging points only. So you might want to act fast. In addition to all this, the government is also offering an incentive of up to Rs 5,000 if you plan on scrapping your old vehicle!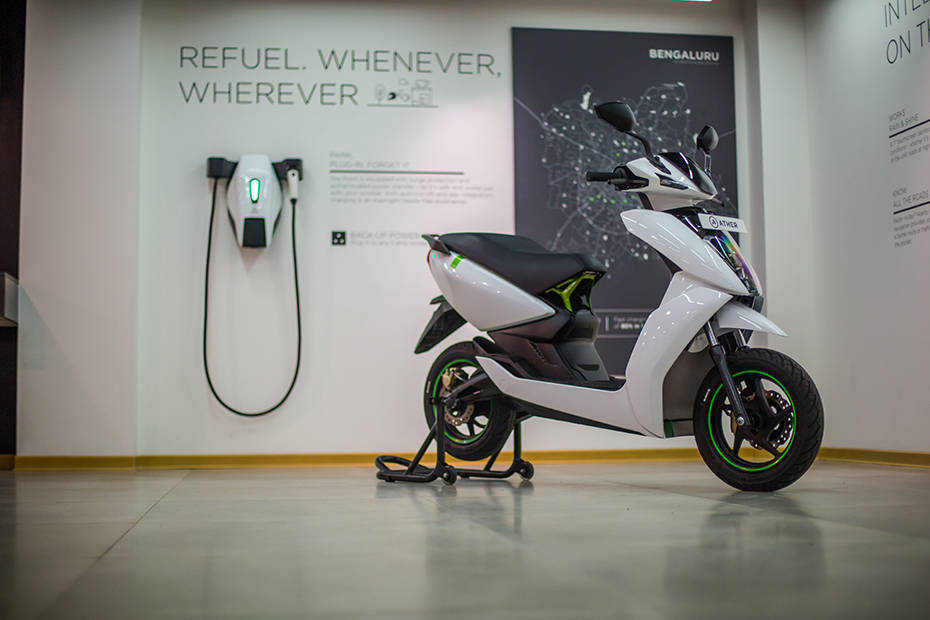 In the past two or three years, we have seen an immense number of electric two-wheeler manufacturers setting up shop in India. While a majority of them like Revolt, Ather, Okinawa are fairly new players in this segment, we haven't seen any major mainstream two-wheeler manufacturer apart from Bajaj dipping its toes in this area.
Most companies like Revolt and Ather are not depending on the government to make the first move towards a better charging infrastructure. Instead, these brands already have battery charging stations and battery swapping stations in select cities across the country. Now, what Delhi has done is a bold step to curb pollution and move towards a greener future. We wish that more and more state governments across the country take a similar step soon.