Aprilia, Vespa ABS/CBS Scooter Prices Revealed
Modified On May 26, 2019 By Gaurav Sadanand for Vespa SXL 125
The detailed price list suggests a few models might be discontinued soon
The Notte 125 and the SLX 125 Matte Yellow could be discontinued soon.
The ZX 125 will replace the Vespa LX 125 in the near future.
The Aprilia 150 Race could be taken off the shelf aswell.
Vespa and Aprilia will continue selling non-ABS, non-CBS models until stocks last.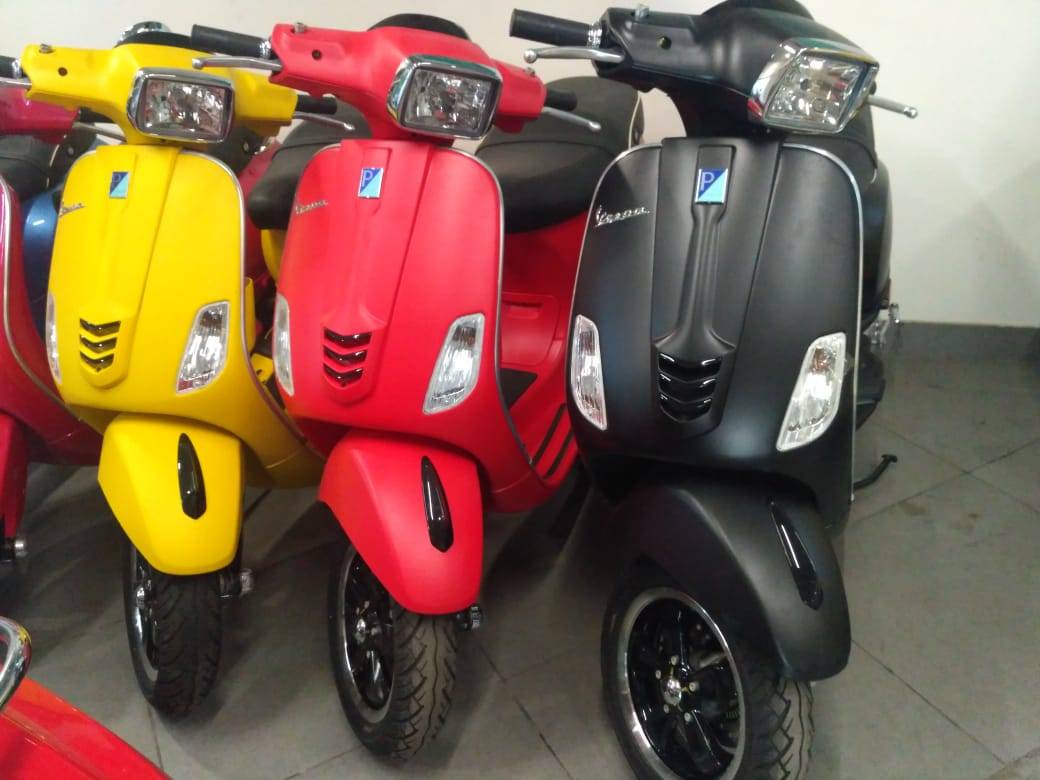 Post the government safety mandate that came into effect from 1 April 2019, Piaggio has updated the price lists for both Vespa and Aprilia scooters. Currently, the company has listed down 14 models which have been updated with CBS and ABS. Understandably, keeping track of each and every scooter along with the prices could get annoying. And to make things a bit simpler, we've compiled a list of all the models that comply with the safety norms and those that are yet to be updated.

Surprisingly, the brand still enlists a couple of scooters in the 125cc and 150cc segment which do not comply with the latest safety regulations. That said, there's a good reason to do so. While the government states that no two-wheeler company can manufacture non-ABS or non-CBS models post 1 April 2019, it does not prohibit the sale of existing stock.
However, models like the Notte 125, SXL 125 and SXL 150 in matte yellow may be discontinued altogether since they do not get CBS or ABS even as an option. It's a similar story with the Vespa LX 125 which will soon be replaced by the ZX 125 CBS.

The Aprilia 150 Race could meet the same fate as the Notte 125 since it still isn't offered with ABS. Moreover, it also misses on a semi-digital instrument console and the company's "Connect" feature. Aprilia Connect allows the user to pair his/her smartphone with the scooter which allows them to access vehicle information, service history and last-parked location. Additionally, the app also features a panic alert button through which users can reach out to the registered mobile number in case of an emergency.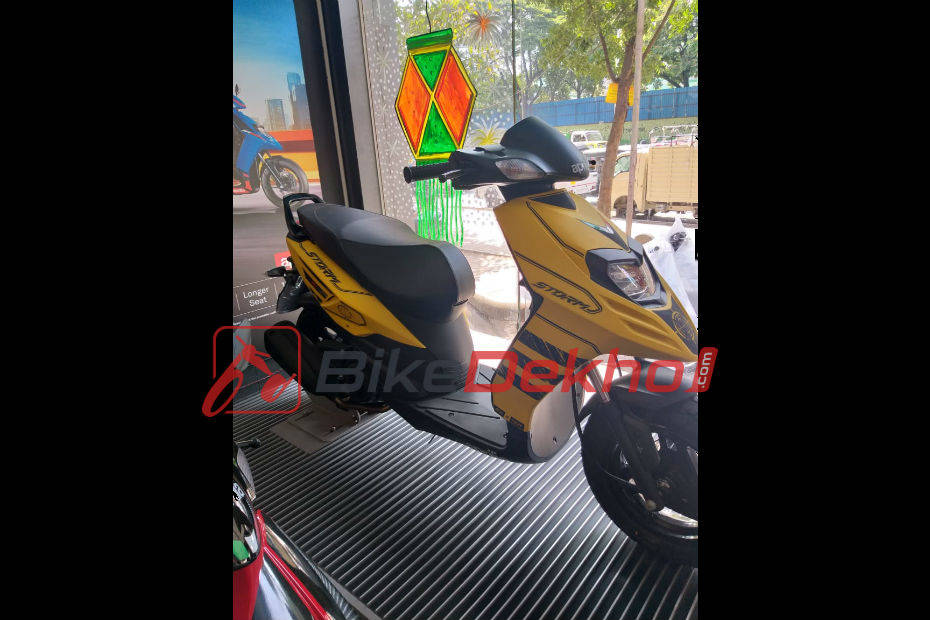 On a slightly different note, Aprilia dealerships across India have confirmed the unofficial launch of the much-awaited Storm 125. It gets a couple of features unique to itself, compared to the SR 125.
Vespa 125cc:
| | | |
| --- | --- | --- |
| Variant | Price | City |
| ZX 125 CBS | Rs 81,829 | Ex-showroom Delhi |
| VLX 125 CBS | Rs 91,606 | Ex-showroom Delhi |
| SLX 125 CBS | Rs 94,904 | Ex-showroom Delhi |
| SLX 125 Matte Red CBS | Rs 97,100 | Ex-showroom Delhi |
Non-CBS Vespa 125cc:
| | | |
| --- | --- | --- |
| Variants | Price | City |
| Notte 125 | Rs 73,733 | Ex-showroom Delhi |
| LX 125 | Rs 77,978 | Ex-showroom Delhi |
| SLX 125 | Rs 93,262 | Ex-showroom Delhi |
| SLX 125 Matte Yellow | Rs 94,331 | Ex-showroom Delhi |
Non-ABS Vespa 150:
| | | |
| --- | --- | --- |
| Variants | Price | City |
| SXL 150 | Rs 99,683 | Ex-showroom Delhi |
| SXL 150 Matte Yellow | Rs 1,00,751 | Ex-showroom Delhi |
| VXL 150 | Rs 93,935 | Ex-showroom Pune |
ABS Scooters
Vespa 150cc:
| | | |
| --- | --- | --- |
| Variant | Price | City |
| SXL 150 ABS | Rs 1,06,035 | Ex-showroom Delhi |
| SXL 150 Matte Red ABS | Rs 1,07,105 | Ex-showroom Delhi |
| VXL 150 ABS | Rs 100,272 | Ex-showroom Pune |
| VXL Elegante 150 ABS | Rs 1,12,501 | Ex-showroom Delhi |
Aprilia 125cc:
| | | |
| --- | --- | --- |
| Variant | Price | City |
| Storm 125 CBS | Rs 65,000 | Ex-showroom Delhi |
| SR 125 CBS | Rs 71, 224 | Ex-showroom Pune |
Aprilia 150cc:
| | | |
| --- | --- | --- |
| Variant | Price | City |
| SR 150 ABS | Rs 84,026 | Ex-showroom Delhi |
| SR 150 Carbon (Connect) ABS | Rs 83,894 | Ex-showroom Pune |
| 150 Race (Connect) ABS | Rs 91,271 | Ex-showroom Pune |
Non-ABS Aprilia 150:
| | | |
| --- | --- | --- |
| Variants | Price | City |
| SR 150 | Rs 75,895 | Ex-showroom Delhi |
| SR 150 Race | Rs 75,585 | Ex-showroom Pune |
| SR 150 Carbon (Connect) | Rs 75,887 | Ex-showroom Pune |
| SR 150 Race (Connect) | Rs 82,789 | Ex-showroom Pune |