Electronic Rider-Aids: Making Motorcycles Safer to Ride… Faster
Modified On Dec 1, 2015 By Sachin Sen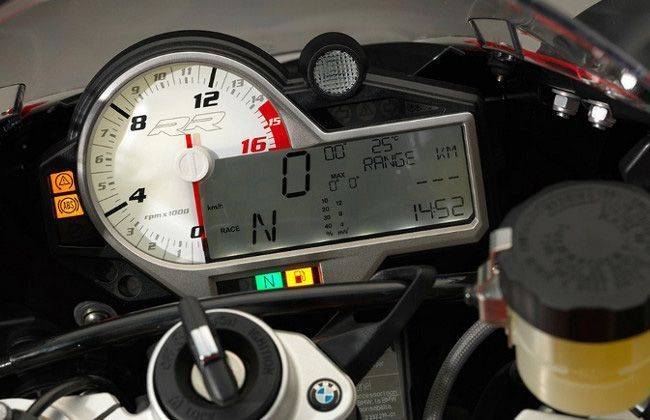 The advancement of equipment in motorcycles has taken a massive step forward in recent years. Motorcycles are being equipped with electronics in such abundance one might argue that more research and development is done on them rather than the engine itself. It is imperative that sportbikes in the middleweight segment and above would have a range of rider-aids providing better control over the vehicle, resulting in a safer and better (supposedly) riding experience.
Among the latest to join the trend is the all new range of Bonneville motorcycles by Triumph. Classic in their very essence but not in operation, not anymore. Bonnevilles have always been air-cooled but for 2016 they come loaded with various technologies the likes of which are only seen in fast Sportbikes. While ABS is quite expected, things like Traction Control, Ride by Wire throttle, Slipper Clutch, Riding modes, Immobilizer and USB socket have brought the Bonnevilles right into the 21st century.

All this has been done to make these motorcycles safer to ride and to instil a certain level of sense of security in the riders' minds that they can keep the rubber side down when situations become a bit too tricky for a "basic" vehicle to remain in control. Alternatively, we can also say that motorcycles with such rider aids are more forgiving to riders' mistakes or the lack of riding skill itself. 
But first, let's understand where this evolution of electronics in motorcycles is coming from.
RACING
It largely depends on what kind of motorcycles a company produces thereby understanding the need to invest in racing. The biggest reason several motorcycle manufacturers do so is to improve their sportbike lineup. All the learnings and experience gained through racing is put into the improvisation of ongoing motorcycles and to develop the future ones.

MotoGP is the pinnacle of motorcycle racing and the motorcycles they run are prototype machines which mean they are not in production, not available for sale to the public and doesn't have a cost to them other than the cost of their research and development (which is very high). They are like an extremely advanced concept vehicle out of which several technologies feasible (in terms of cost, longevity and practicality) for application in real world get trickled down to production motorcycles.
Besides being extremely powerful, MotoGP motorcycles use innovative electronics system that assist the rider in going as fast as possible and as safely as possible. While racing is vital and helpful in the development of Superbikes and Supersports, on a broader perspective, electronics can be trickled down to a wider variety of motorcycles. To think about it, depending on the riding conditions, different types of motorcycles can use the safety net that various rider-aids provide. It is not without reason that the saying goes - Racing improves the breed. 

At the same time, not all motorcycle manufacturers are into racing. Triumph and BMW, for example, are not in MotoGP and Triumph is not in WSBK either (they don't have a liter-class Superbike). 
Why MotoGP, though? Being prototype machines, these motorcycles are developed specifically for racing and each component is designed to deliver highest levels of performance. They are much quicker, faster and lighter than a production Superbike. For this reason, the electronic systems are more advanced and more complicated than what we get on road-going motorcycles.
The latest generation of Superbikes are motorcycles that have their electronic package closest to their MotoGP counterparts. Yamaha YZF-R1, the latest Suzuki GSX-R1000 (revealed in Milan show recently) and Aprilia's Factory Works RSV4 RR are few examples. BMW's current S1000RR is also another example and while they are missing in MotoGP, they are active in WSBK and have immense resources for research and development at their disposal. Traction Control with various levels of settings, optimised ABS, Launch Control, Slide Control, Riding Modes, quick-shifter etc., are examples of racing technology filtering down to mass produced motorcycles.

Let's take Yamaha's R1 for instance – other than having the "regular" stuff like Traction Control, Riding Modes and ABS, it also has Inertia Measurement Unit (IMU), Slide Control System and Lift Control System. These are taken directly from Yamaha's MotoGP motorcycle YZR-M1 and enables the rider to ride the motorcycle in a way that simply wasn't possible before. What IMU does is measures the acceleration and movement of the motorcycle from all angles possible – forward/back, up/down and left/right – and it has a dedicated chip which eventually assists the traction control, LIF (Lift control) and ABS to work accordingly especially at lean. This results in even more accurate electronic intervention providing a never-before-experienced riding experience.
Slide Control System is another innovative technological feat achieved through Yamaha's MotoGP experience. The SCS comes into action as soon as it senses a slide by the rear wheel when a rider is taking a corner at good lean at high speeds. A MotoGP motorcycle sliding through a corner looks very cool but it perhaps needs God-like control to pull it off successfully on a motorcycle. The SCS system helps here. The system doesn't prevent the slide completely, it is assisted by the IMU and works along with TC to allow the motorcycle to slide just enough to go through the corner as fast as possible when the rider is gunning it.

BMW is another manufacturer who actually started this trend back in 2010 when it introduced S1000RR and literally exploded in the face of competition with it's unmatchable performance and electronics package. In 2015, the German automaker upgraded their flagship sportbike from the ground-up with certain electronics, like DDC (Dynamic Damping Control), launch Control and 14-way adjustable Traction Control, that earlier only came with the HP4 (higher spec version of the 1st generation S1000RR). Suzuki's newest GSX-R1000, showcased recently in Milan, has been updated with cutting-edge electronics and softwares as well. It features, among other things, a Launch Control, quick shifter and an auto-blipper (which allows the rider to down-shift without using the clutch).
All this, along with ever increasing power figures of Superbikes, means that riders can now go faster than ever before and be safer while doing so.
Talking about the flexibility of electornics being used in different types of motorcycles, Triumph's latest Bonneville range is one of the best example. Earlier this month, the British motorcycle maker updated their Bonneville range with two engine capacities – 900cc and 1200cc (previously they came with 865cc engine only). Not just that, they gave them things we didn't really expect. Both new engines are now liquid cooled (which was known), but that's not all, they come with ABS, Traction Control, Ride by Wire throttle, Assist Slipper Clutch, Riding Modes, Immobilizer and a USB socket. The smaller 900cc Bonneville has everything except riding modes while the bigger 1200cc motorcycles have tham all. A little too much for a motorcycle which is meant to be a classic in its essence? Perhaps, although impressive nonetheless.

Has Triumph overdone it, by any means? No, they have not, but it depends how one looks at it. The more you put in a motorcycle the more it's going to cost and electronics like these do not come cheap. There's too much research and development involved in them as each electronic rider assistance system is required to be tuned with the kind of motorcycle it is made for, it's weight, tyre construction etc. Eventually, they would increase the price of the vehicle. Yet, there is no denying the safety net these systems provide and in all these years they have only become more reliable and consistent in their performance. One might wonder, though, would people actually understand and develop the basic skill of braking and throttle control with all these systems on offer now? There are just so many electronics on motorcycles today and they are so advanced that an Anti-Lock Braking System has become the most basic thing to have. 
Interestingly, while systems like traction control and riding modes alter the flow of power to the rear wheel (read restrict) in one way or the other enabling the tyre to maintain grip, they are designed with the purpose of providing highest levels of performance given the condition.

Coming back to the Yamaha YZF-R1 – Anonymously, various reviews around the world say that the latest generation R1 is so good that it can be called the road legal version of the M1. The electronics are so well-synced together that, on the track, the rider can simply concentrate on going fastest without having to worry about any mechanical interference. On a public road where we have inconsistent tarmar, potholes, dust, gavel and water, these systems provide a layer of safety which was unheard of few years back.
These systems work so well that they might even compensate for the lack of a certain riding skill. The Slide Control System in the new R1, for instance, allows for just that perfect slide so that the rider can go through a corner fastest that he has ever been. Can we say that it allows riders to slide the rear in a near perfect manner which, otherwise, may not be possible for most of us to do so? May be, but this would only be true for riders already good enough to exploit the performance potential of a motorcycle like the R1 whether electronics are there or not. For an amateur who is starting his Superbike journey or for a not so skilled rider, his skills simply wouldn't be high enough to take full advantage of such highly advanced systems. After all, these systems only assist in riding safely, but are still in control of the human riding the motorcycle.
In fact, riders today are not just required to have appropriate riding skills but they need to understand how these electronic rider-aids work. The MotoGP riders are among the best in the world not just because they can ride the fastest motorcycles on earth and put on a show, but they also understand their motorcycle almost inside and out and help in the overall development of the machine.