Hero Motocorp is looking for a new creative partner for its new bike Hero Motocorp Ignitor. They have narrowed down their search to four agencies including JWT, Draft cb Ulka, Law & Kenneth and Percept/H in order to boost their campaign. The company is willing to spend as much as Rs.30 crore on the Brand Building procedure for the Bike as reported by reliable sources. So why so much expenditure on the brand building exercise? This is because Ignitor is what we used to call Honda CBF stunner which becomes apparent right from the first look of the bike. Therefore it is important for the company to stand out with a new image and help launch the bike by creating a new and hopefully better perception. The bike would come with some minor changes from Stunner.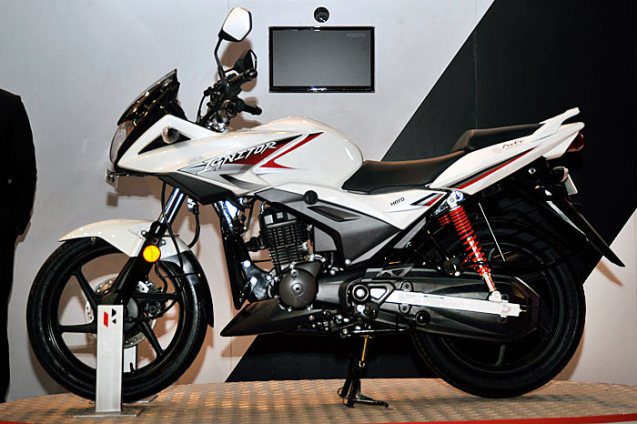 This is not a new phenomena and in fact has a name for it too. Its called Badge engineering which has been a common practise in car manufacturing but lately has been influencing the bike manufacturing process as well. This is not the first instance where Hero Motocorp is taking a Honda product and introducing it in a different manner. Hero Impulse has been aped from Honda NXR 150 Bros. There are certain benefits with this practise as it reduces the development cost with no expenditure needed to be spent on designing new products.
The company unveiled three new products at the Auto Expo 2012 with Passion Xpro, Ignitor and Maestro. Maestro has been launched in Delhi at Rs. 48,280 in the month of March. What would be fascinating to watch with the Ignitor is how Hero Motocorp introduces it and at what price. Will they price it below Honda's price in order to increase sales, or above or at par to Honda to make a statement in terms of credibility.